Louth Garden Clearance Green Waste Removal Lincolnshire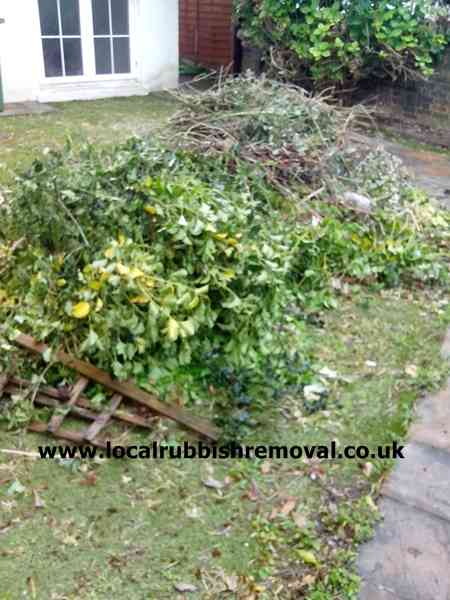 In Louth Lincolnshire, Local Rubbish Removal were called to collect piles of green waste from a garden clearance.
Our client had given the garden a good clearing, collecting all the leaves and cutting down the shrubs, but before they knew it, they had plenty of brash and green waste piled up.
They had to much for there green recycling bin, and did not want to scratch the car with the holly if they took there rubbish to the local tip, plus all the bother of chopping it up small enough to bag for the tip run.
So they called local rubbish removal, this was the easy bit for them.
We removed all of the leaves the shrubs and green waste, and no need for much chopping up, as we can collect large amounts of green waste.
The green waste we collect is sent off for recycling at a Lincolnshire based recycling centre where your green waste will be turned into compost and soil conditioner.