Attic clearance Mablethorpe Lincolnshire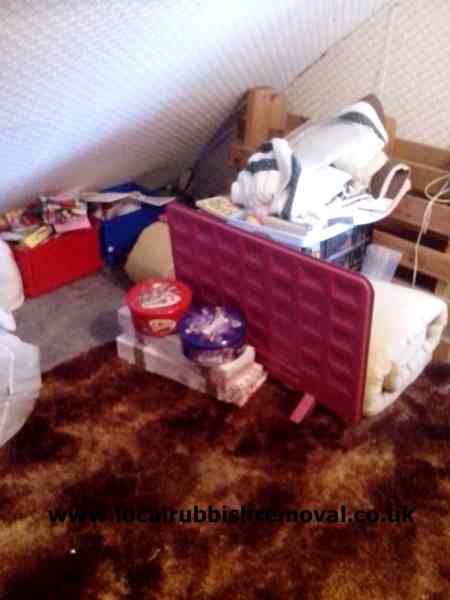 Local rubbish removal cater for all types of clearance, this attic needed clearing in Mablethorpe Lincolnshire after the property had been sold.
With limited parking around the property skip hire was not an option, our clients had just sold there house but needed to clear the attic, they had managed to clear some of the attic putting the bits they were keeping, aside.
Now it was our turn to clear the attic on a hot summers day, the access to the attic was tight and to follow was two flights of stairs in the house, we carefully worked our was across the attic, moving the rubbish and unwanted items, to the other side of the attic, then passing it down the hatch and carrying it down the stairs and into our awaiting van.
We moved two skips worth of rubbish and unwanted items during our attic clearance, our clients were very pleased, to have the attic cleared and to have us do the clearing work.